VHSdvs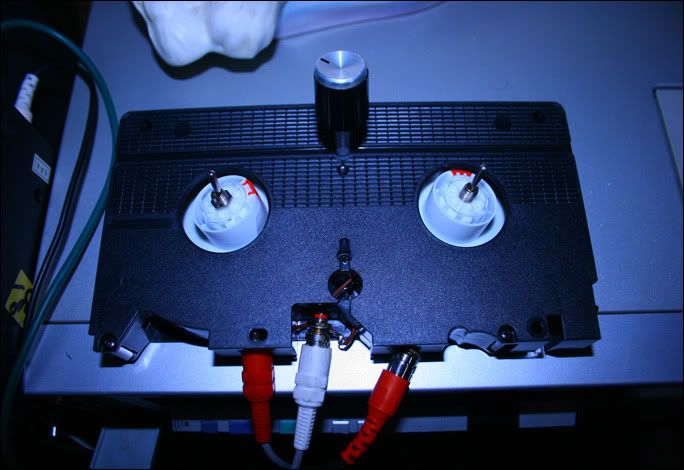 the two red plugs are video ins, the white plug is video out, panning
knob between the two in the middle, and the switches are to do hard
cuts of the video signals.
my roommate eileen doyle put the DVS together, we didnt have a case for
it so i pulled apart a VHS and put the hardware inside. ill post video soon.